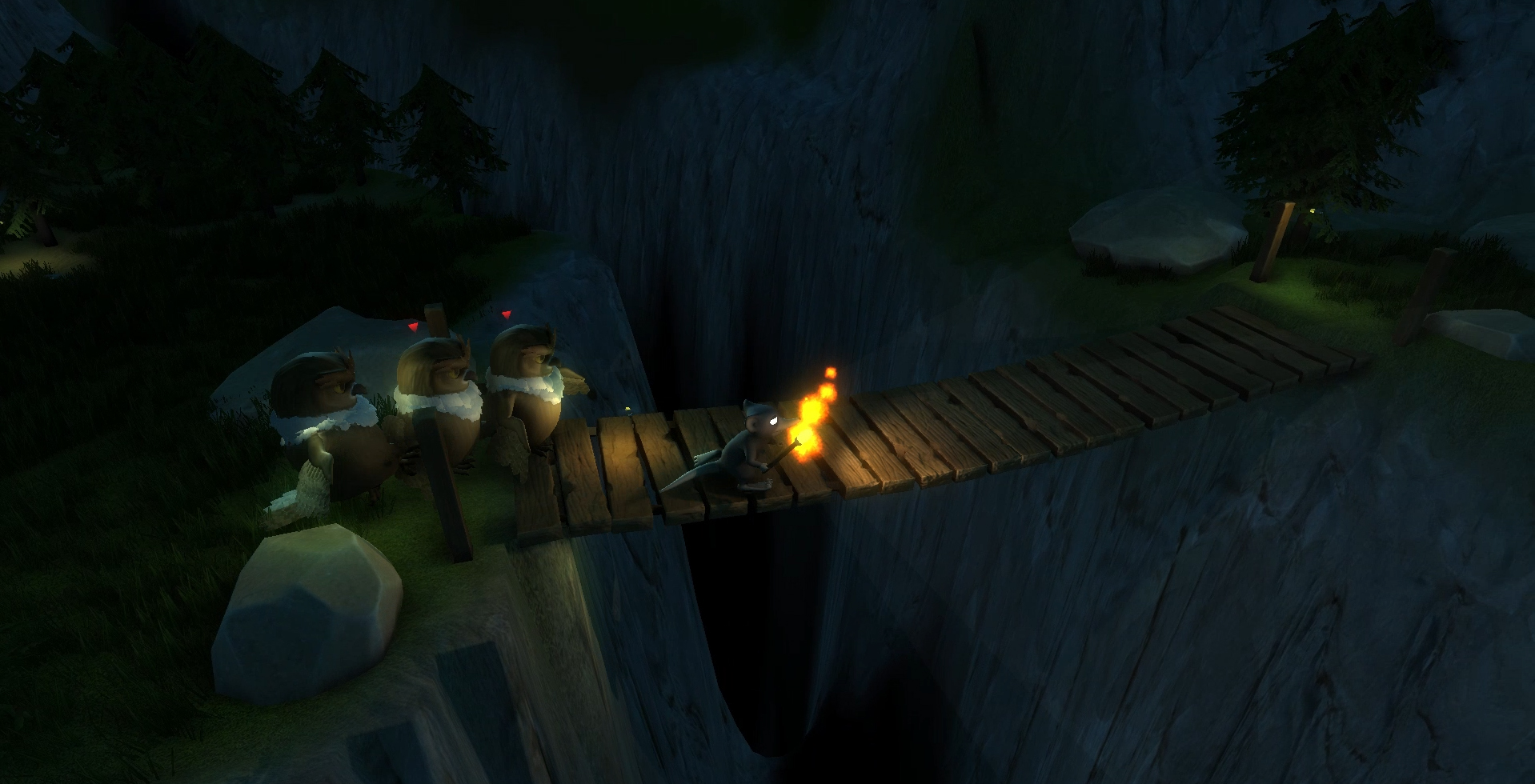 Codename: LightShrew (by Bryan Tenorio)
A downloadable game for Windows and macOS
This is a concept demo originally conceived and pursued by Bryan Tenorio (see Credits below for more info). The goal was to show and grow our skills while implementing a fun story and gameplay concept that excited us. Whether or not this game will continue to grow is TBD. We hope you enjoy the demo experience and we'd love to hear your thoughts!
---
THE STORY
Something in the shadows has been re-born.
It's up to one shrew to find the light and bring it back to the world.
Rumors have spread about a portal to the "other" world. Find it in order to stop the evil!
---
THE OBJECTIVE
There are mystical statues in the nearby region.
Some seem to be holding their hands out for something like a torch… perhaps a lit one.
Other statues seem to be holding their hands out for an oval like object or artifact.
---
TIPS
The shrew has been gifted with powers of Light.
One of these powers grants life to the shrew through the energy of Fireflies.
Another power grants light to the eyes of the shrew.
Use these powers to succeed in your mission.
Beware of the Owls! They are said to be servants of the shadows!
---
CREDITS
Lead Design and Art
Bryan Tenorio
bryantenorio.com
Programming and Design
Thunder Egg Concepts
thundereggconcepts.weebly.com
Music Theme Composition
Apexion Music
facebook.com/apexionmusic
Music Theme Mixing
Michael Rodriguez
facebook.com/thesocal/about
Special Thanks
Albuquerque Game Developers Guild (AGDG)
agdg.co
#madeinunity 5.3.3
---
A playable WebGL version is available HERE. However, this version does not provide the full experience as WebGL was not our target platform. For the full experience, try downloading one of the Windows or Mac builds.
Download
Click download now to get access to the following files:
Codename-LightShrew_Win_20160309.zip
99 MB
Codename-LightShrew_Mac_20160309.app.zip
103 MB
Codename-LightShrew_Mac_x86_64_20160309.app.zip
104 MB
Codename-LightShrew_Mac_Universal_20160309.app.zip
114 MB